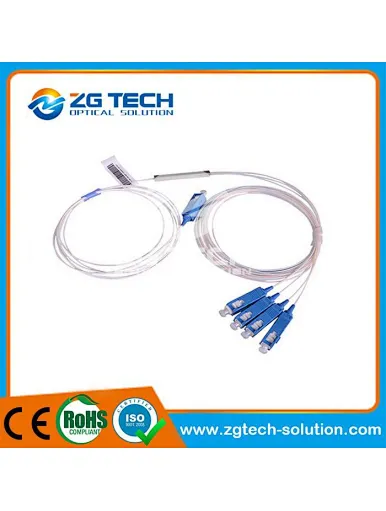 Blockless 1x4 PLC Splitter
Blockless 1x4 PLC Splitter
As one of the leading blockless 1x4 plc splitter manufacturers and suppliers in China, and equipped with a productive factory, ZG Technology (Shenzhen) Limited can offer you customized and low price blockless 1x4 plc splitter made in China. Welcome to visit our website.
Blockless 1X4 PLC Splitter
Products Overview:
ZG Tech's Blockless 1x4 PLC Splitter, is a kind of planar waveguide integrated optical device, Blockless 1x4 PLC Splitter can be 1260nm ~ 1650nm such a wide range of wavelengths of light power reservation in realization, the distribution of wavelength range covers EPON technology used 1310nm, 1490nm and 1550nm three wavelengths. Especially suitable for EPON Ethernet passive optical network access technology FTTP fiber network system, broadband passive optical optical distributor (POS) use.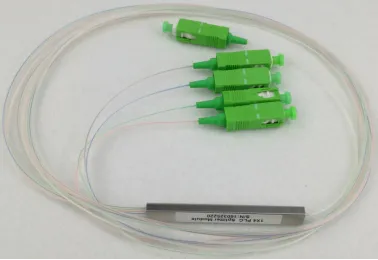 Features:
Blockless 1x4 PLC Splitter
Low Insertion Loss and High Uniform
Low Polarization Dependent Loss
Excellent Environmental Stability
Excellent Mechanical Stability
Telcordia GR-1221 and GR-1209
Applications:
Blockless 1x4 PLC Splitter
Fiber to The Point (FTTH)
Fiber to The Home (FTTH)
Passive Optical Networks (PON)
Gigabit Passive Optical Networks (GPON)
Local Area Networks (LAN)
Cable Television Networks (CATV)
Test Equipment
Performance Specifications:
​​​​​​​Blockless 1x4 PLC Splitter
Type

1x4

Operating Wavelength(nm)

1260~1650

Insertion loss (dB)

Typical

7.2

Maximum

7.2

Uniformity (dB)

Maximum

0.8

Polarization Dependent Loss (dB)

Maximum

0.1

Return loss (dB)

Minimum

≥50

Directivity (dB)

Minimum

≥55

Operating temperature (℃)

-20 to75

Storage temperature (℃)

-40 to 85

Optical fiber type

SMF-28 Or the customer require

Optical fiber length (m)

1.0 or customize
Remarks:
​​​​​​​Blockless 1x4 PLC Splitter
1.All measurements at room temperature.
2.Specification exclude connector loss.
3.The Insertion Loss, if with connector, PC/UPC will be 0.2dB higher; APC connector will be 0.3dB higher.
4.Return Loss, if with connector APC>60dB,UPC>55dB.
Stainless Steel Tube Package Drawing:
​​​​​​​Blockless 1x4 PLC Splitter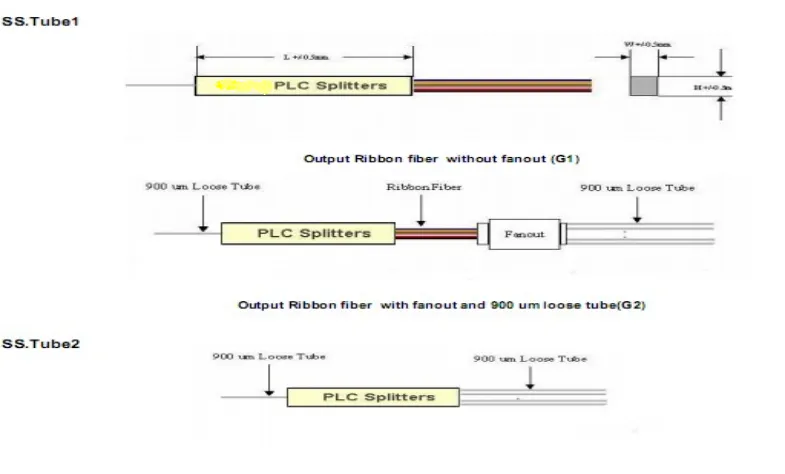 Stainless Steel Tube Package Dimensions:
​​​​​​​Blockless 1x4 PLC Splitter
PLC Type

1x4

SS tube1
     (mm)

4x4x40

SS tube2
     (mm)

4x4.5x45 or 4x7x60
Ordering Information: 
​​​​​​​Blockless 1x4 PLC Splitter
Z=ZG TECH

P=
       PLC

0104=1x4

D=bare fiber device(S.S tube 1)
F=FanOut type

M=Mini Module(S.S Tube 2)

0=250um bare fiber

1=900um loose tube

0=no connector
     FU=FC/UPC
     FA=FC/APC
     SU=SC/UPC
     SA=SC/APC
     LU=LC/UPC
     LA=LC/APC
     S=Specify

0=no connector
     FU=FC/UPC
     FA=FC/APC
     SU=SC/UPC
     SA=SC/APC
     LU=LC/UPC
     LA=LC/APC
     S=Specify

10=1meter
15=1.5 Meter
20=2.0 Meter
30=3.0 Meter
Packing Detail: 
Blockless 1x4 PLC Splitter
Method 1:50pcs was fasten on the pearl cotton (size : 0.5X25X25CM), and two pieces pearl cotton will be packed into a small paper box (size:27x25x6.5CM), total 150pcs/per box. This method suitable for the PLC splitter without connector. Then they will be packed into a master carton. It's can save the packing volume and shipping cost. As following pictures: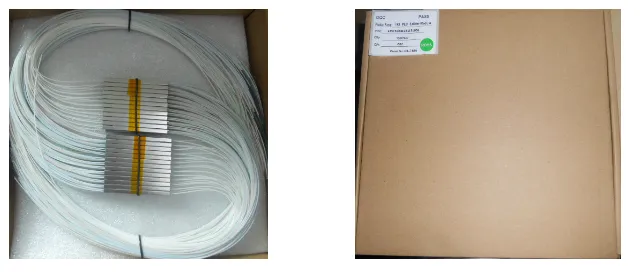 Method 2: Packed into small blister box (size: 171.5x132.5x21mm), 2pcs/box, then they will be packed into a master carton. It suitable for the PLC splitter with connectors. As following pictures: 

Method 3: packing into small blister box (size: 240x126x12mm), 1 or 2pcs/box, then they will be packed into a master carton. It suitable for the PLC splitter without connector or ribbon fiber/bare fiber splitter. As following pictures: 

Company Information: 
​​​​​​​Blockless 1x4 PLC Splitter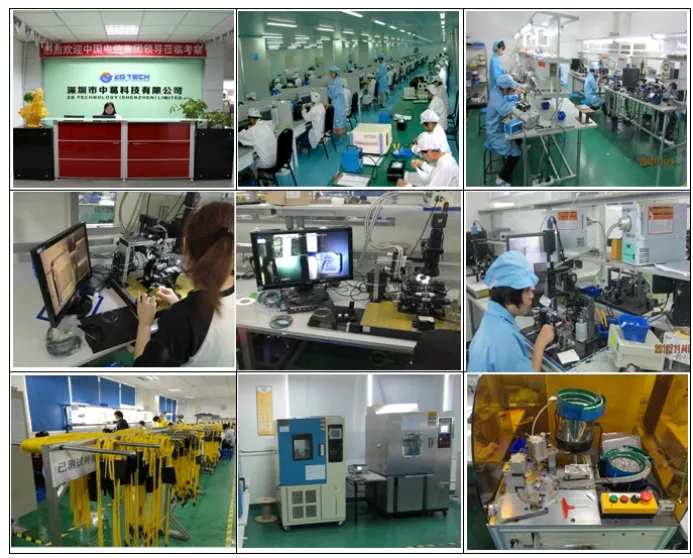 Payment & Shipping information:
​​​​​​​Blockless 1x4 PLC Splitter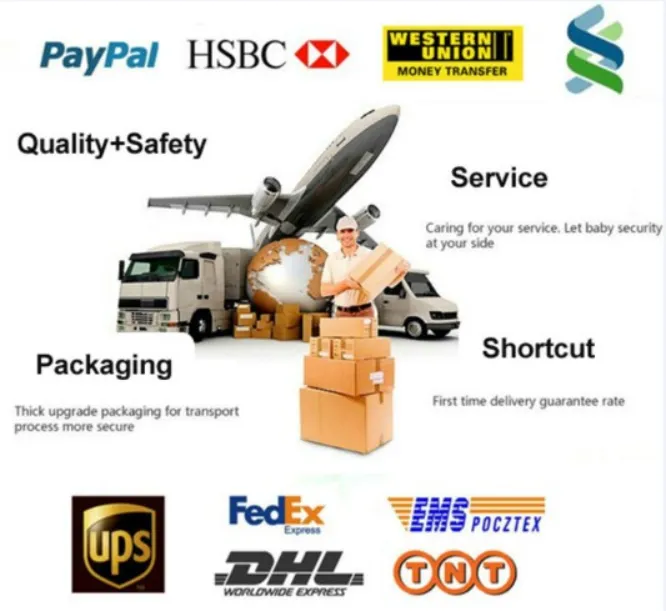 Hot Tags: blockless 1x4 PLC splitter manufacturers China, suppliers, factory, customized, low price, made in China, mini steel tube 1x4 plc splitter