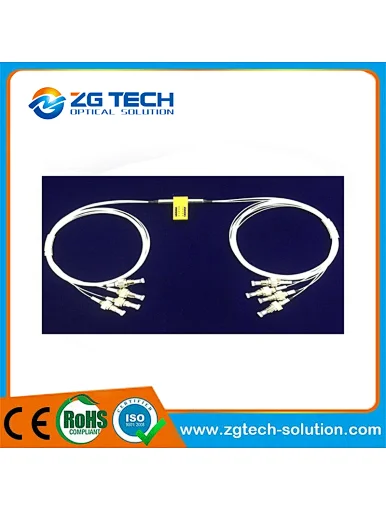 Optical Switch Module a kind of optical path conversion device. In fiber optic transmission systems,
Optical Switch Module are used for conversion of multiple monitors, Lans, multi-light sources, detectors and protection Ethernet. In optical fiber testing system, used for optical fiber, optical fiber equipment testing and network testing, optical fiber sensing multi-point monitoring system.
Optical Switch Module (OS) is a device with one or more optional transmission Windows, which can be used for the conversion or logical operation of optical signals in the optical transmission line or integrated optical path. The basic form of Mechanical Optical Switch is 2X2, that is, there are two optical fibers in the inlet end and two optical fibers in the outlet end, which can complete two connection states, parallel connection and cross connection, as shown in Figure 2. The larger space division
Optical Switch Module unit can be composed of the basic 2X2 optical switch and the corresponding 1X2 optical switch cascaded and combined.